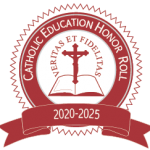 Dear Friends,
I am pleased to announce that The St. Austin School has earned the prestigious distinction of being named to the 
Cardinal Newman Society's Catholic Education Honor Roll.
 St. Austin engaged in a thorough internal and external review of its Catholic identity and academic excellence before being awarded this status. We have the distinction of being the only school in the St. Louis area with this recognition. Please visit the Cardinal Newman Society's 
website
 for more information.
We are honored to share our joy in this important achievement with our community of students, parents, alumni, and benefactors.
Thank you for continuing to support The St. Austin School. We look forward to returning to school in August and celebrating with a Mass of thanksgiving.
In Christ,
Gerry Dolan
Headmistress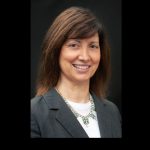 The St. Austin School holds fast to the principles of Catholic identity as derived by the Cardinal Newman Society from Church documents. 
The St. Austin School:
Is inspired by a Divine Mission

Models Christian Communion and Identity
Encounters Christ in Prayer, Scripture, & Sacrament

Integrally Forms the Human Person

Imparts a Christian Understanding of the World