Greetings From Our Headmistress
Mrs. Gerry Dolan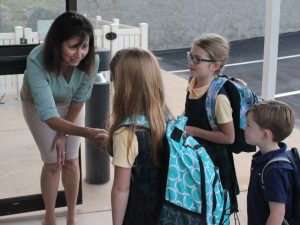 Welcome! We are honored that you are interested in learning about The St. Austin School.
We pride ourselves on an unparalleled classical academic program, where the children are taught truth, goodness, and beauty. The students gain a deep understanding of the Catholic faith and learn to live it daily in the Benedictine tradition. We provide a wholesome environment and nurture the students' love for learning, while fostering the skills of critical thinking.
Come visit and see how we are truly unique and how our talented teachers prepare students to excel as they move on to the best secondary schools in St. Louis.
A Message From the Second Master
Mr. Thomas Capps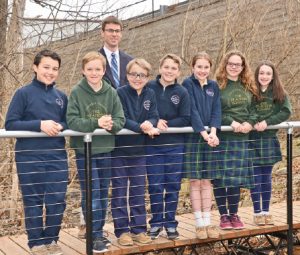 The culture of the student body at The St. Austin School is like an extended family.  The students grow up knowing everyone in the school in an environment where they are safe, understood, and loved.  This security allows the students to challenge themselves academically and spiritually, growing together in holiness, towards a life lived to its fullness in Christ.  I hope you will consider joining us, and I look forward to welcoming you into our community.
A Message from our Admissions Director
Mrs. Danielle Morgenthaler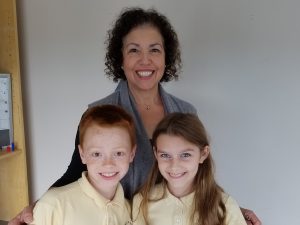 The St. Austin School provides a rigorous academic program which prepares our students to excel in secondary schools of the highest caliber. In collaboration with our families, we help form students in Christian virtues and the lifelong practice of the Catholic Faith.