Thank you to Our Sponsors!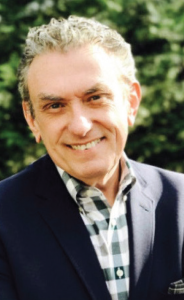 Austin Ruse is President of the Center for Family and Human Rights (C-Fam), a New York and Washington DC-based research institute that has a central role in blocking the UN from establishing a global right to abortion.
Austin is the author of four books including the award-winning Littlest Suffering Souls: Children Whose Short Lives Point Us to Christ (Tan Books, 2017). His most recent book is Under Siege: No Finer Times to be a Faithful Catholic (Crisis Publications, 2021).
Austin has published more than 1000 essays, articles, and columns in numerous publications including; Crisis Magazine where he is a biweekly columnist, First Things, The Washington Times, National Review Online, Weekly Standard, Human Events, and Touchstone. He is a former foreign affairs commentator for EWTN's weekly news broadcast The World Over hosted by Raymond Arroyo. Austin is a Knight in the Order of Malta. He has received numerous awards and honors including the John Cardinal O'Connor award from Legatus.